Features of Point of Sale Software
Innovative Tools, Delicious Outcomes: Uncover Foodship POS Features Now.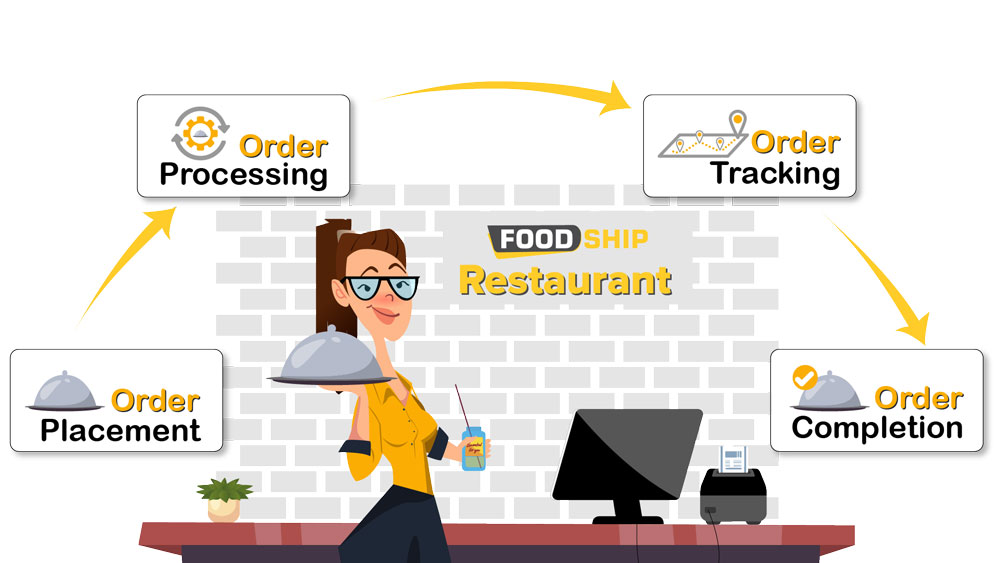 One of the best features of Foodship is order management, which helps restaurants manage orders more efficiently by taking control over all aspects of the order-handling process. By utilizing Foodship POS, restaurants gain the ability to manage various types of orders, such as dine-in orders, online orders, walk-in/takeaway orders, and telephonic orders, simultaneously across separate devices or screens without any hassle. This helps reduce errors, improve customer service, and increase operational efficiency.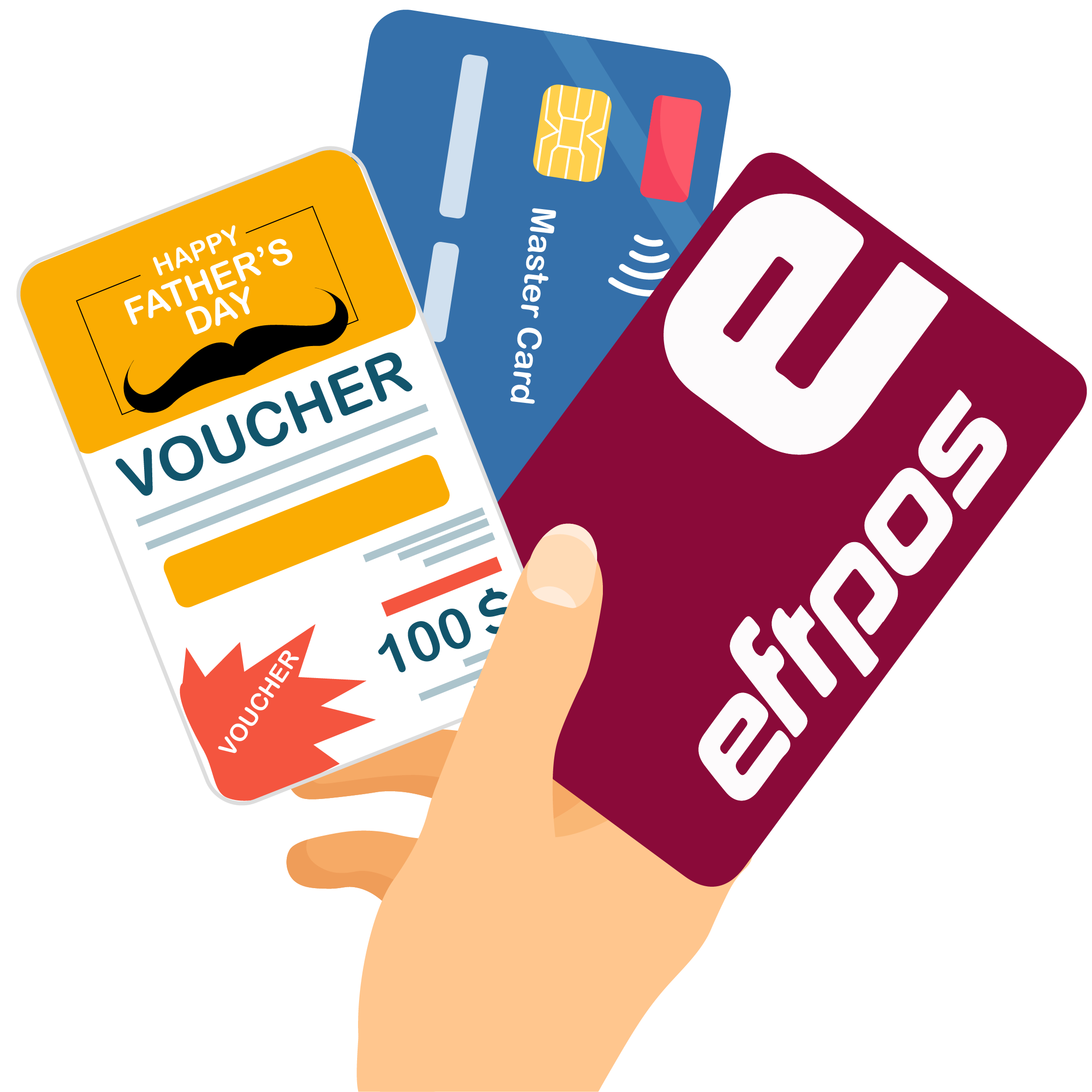 With Foodship POS systems, customers have the flexibility to pay using their preferred payment methods, from digital wallets using devices like Android tablets or Apple iPads or mobile phones to credit/debit cards via Eftpos, to cater to a wide range of businesses, including bars, coffee shops, food trucks, bakeries, bars, and fast food establishments.
We never control or track your payments. Payments will be directly credited to the restaurant's bank account,
Our Foodship POS system is designed to accept a wide range of payment methods, including: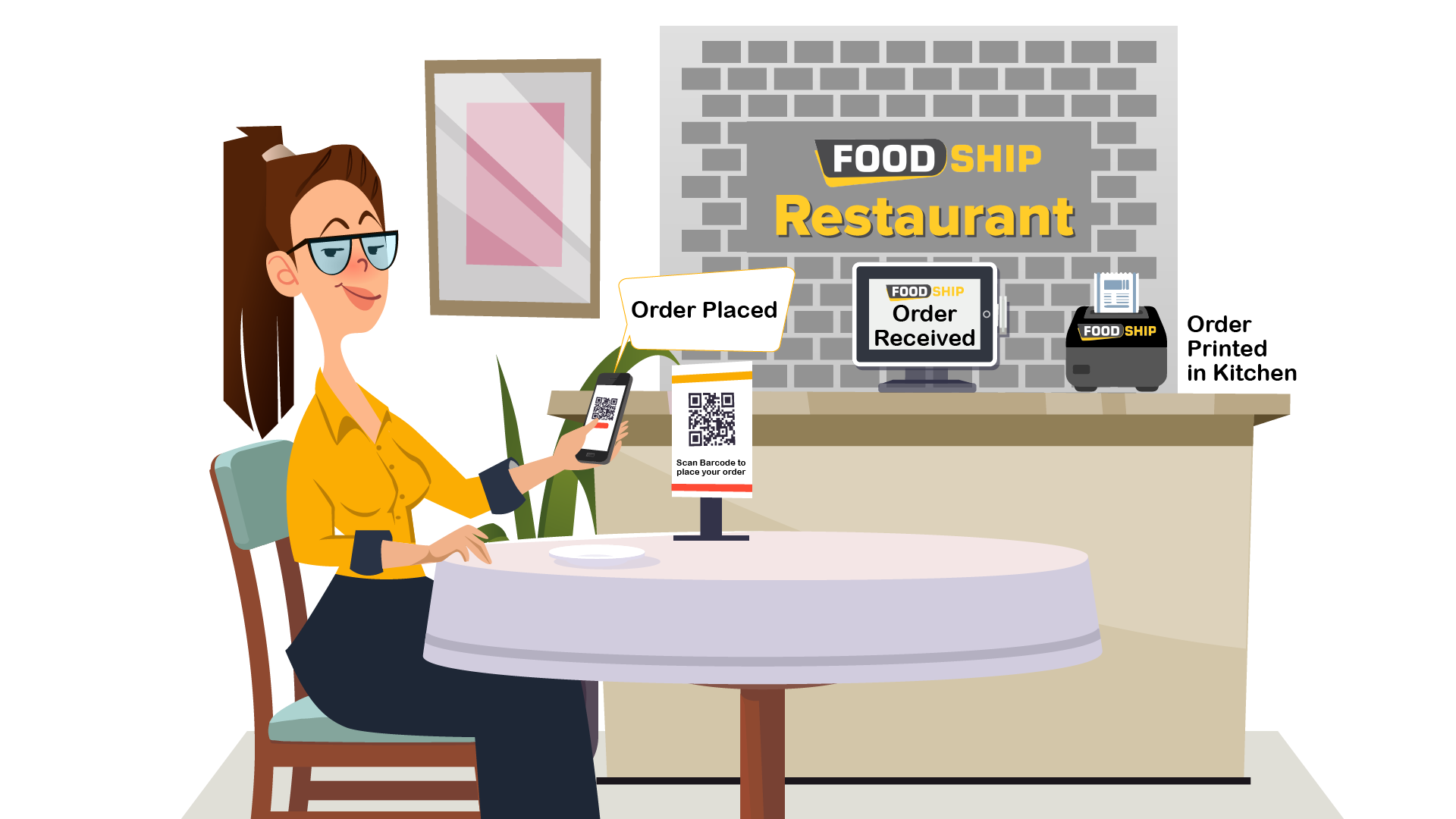 Foodship's table management application simplifies the process of managing tables through status tracking, availability, and allocating them according to customer preferences. By implementing the table management feature, staff can ensure a well-organized flow of customers, minimizing wait times and significantly improving overall customer satisfaction.
Notable features of the table management system include: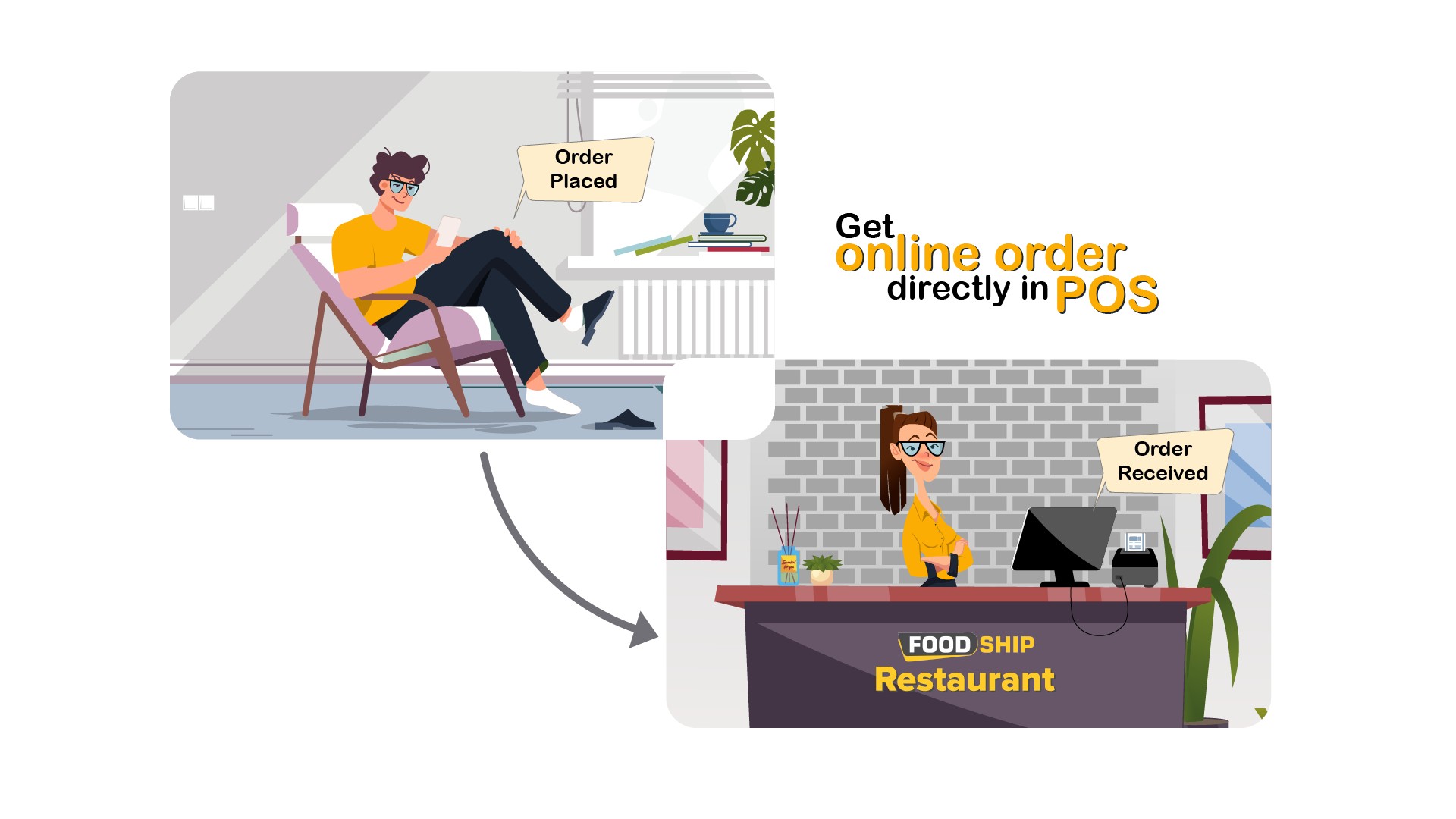 Online ordering integration
Foodship allows restaurants to connect their point-of-sale (POS) system with the restaurant's online ordering system. This importance of this integration feature is to make it easy for restaurant staff to keep track of both online and offline orders in one place. This can save restaurants time and money, as they no longer have to manually enter orders into their POS system.
By adopting this popular feature, restaurant staff will have more time to focus on productive tasks. This not only adds ease to your business but also saves money. You can use a common printer and POS device for both online orders and POS orders and have consolidated accounts and reports in one place.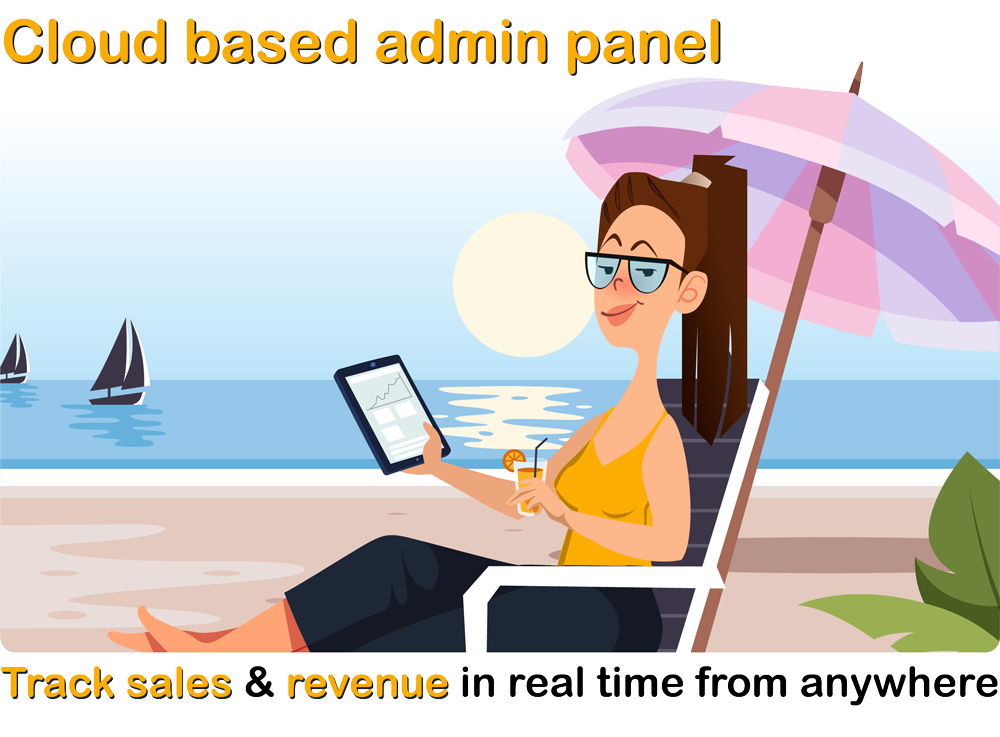 Foodship's cloud-based application feature allows the restaurateur to access the POS admin panel using any device, like a mobile phone or Apple iPad/Android tablet, from any part of the world. The main purpose of this feature is to allow restaurant managers to analyze their restaurant's performance in real-time and make informed business decisions, even when they are not physically present at the restaurant or coffee shop. This feature gives them the flexibility to perform tasks such as: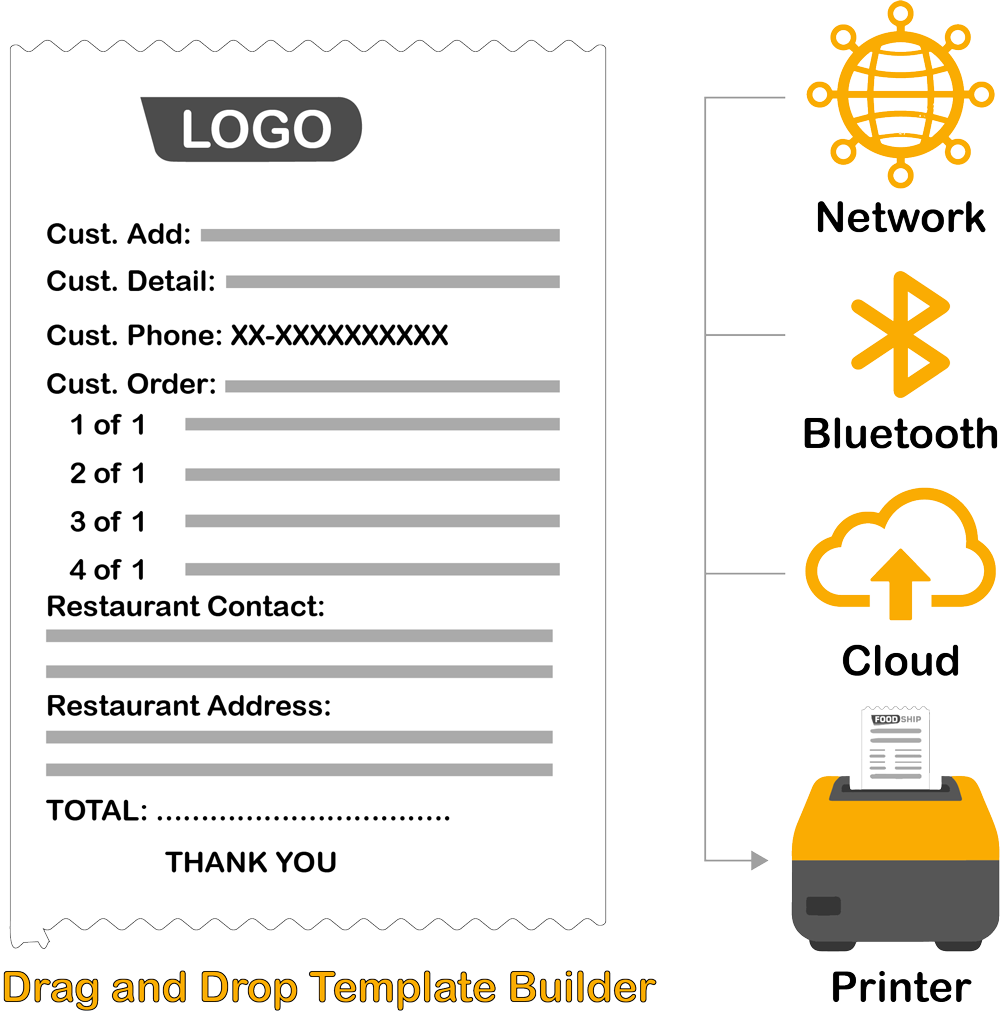 One of the top advantages of Foodship's POS system is its seamless integration with a wide range of printer types, including network, Cloud, and Bluetooth printers.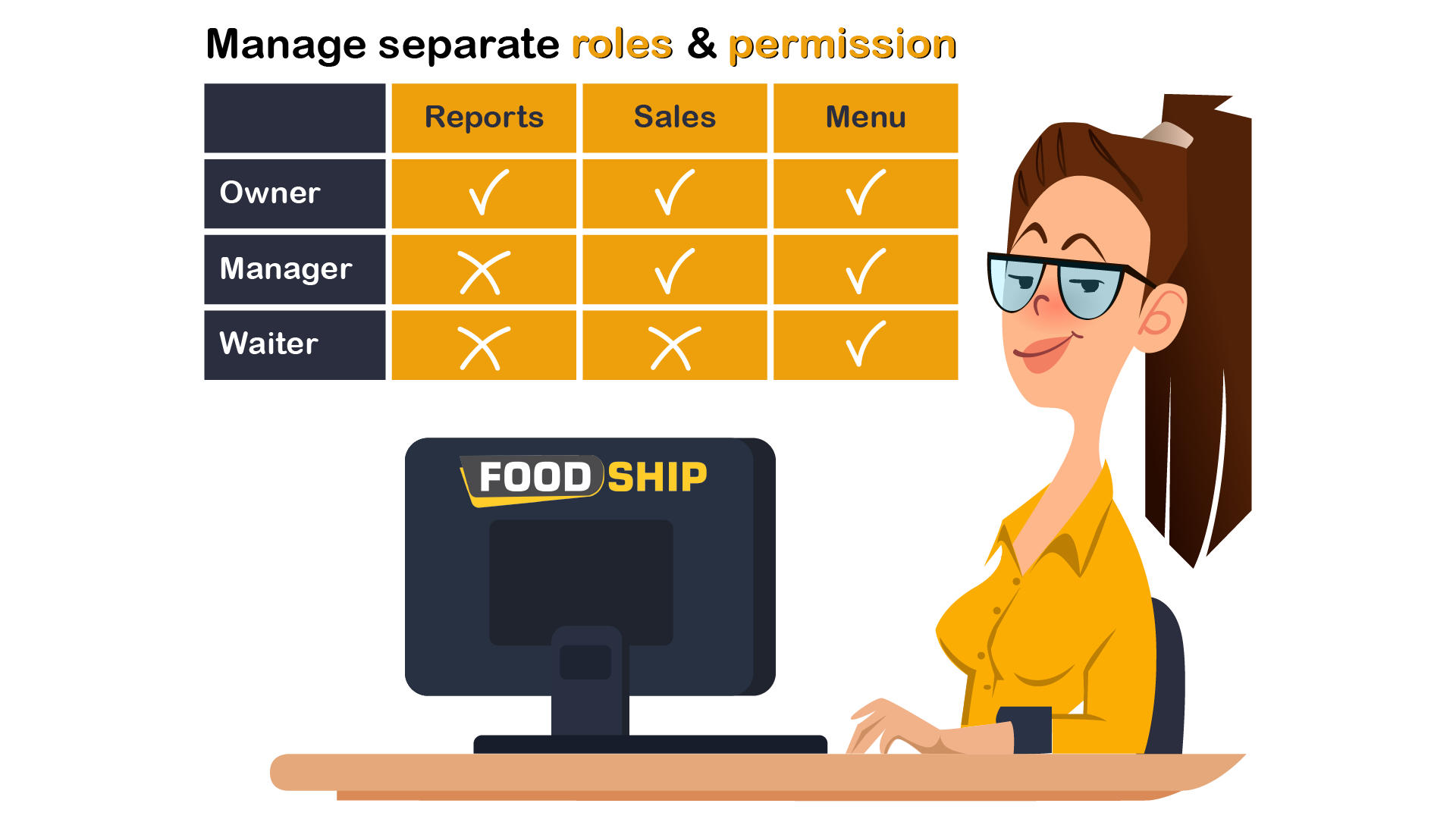 Restaurant owners can assign different levels of access and control to different staff members based on their roles and responsibilities. This is called role-based access control (RBAC). For example, the manager can view reports, assign shifts, apply discounts, and update menus. The cashier can only process payments, accept orders, and void transactions. The waiter can only check their own shift timing.
Restricting access to authorized personnel helps protect sensitive information. The role and permission feature also helps to ensure that employees have the necessary tools and functions to perform their job duties.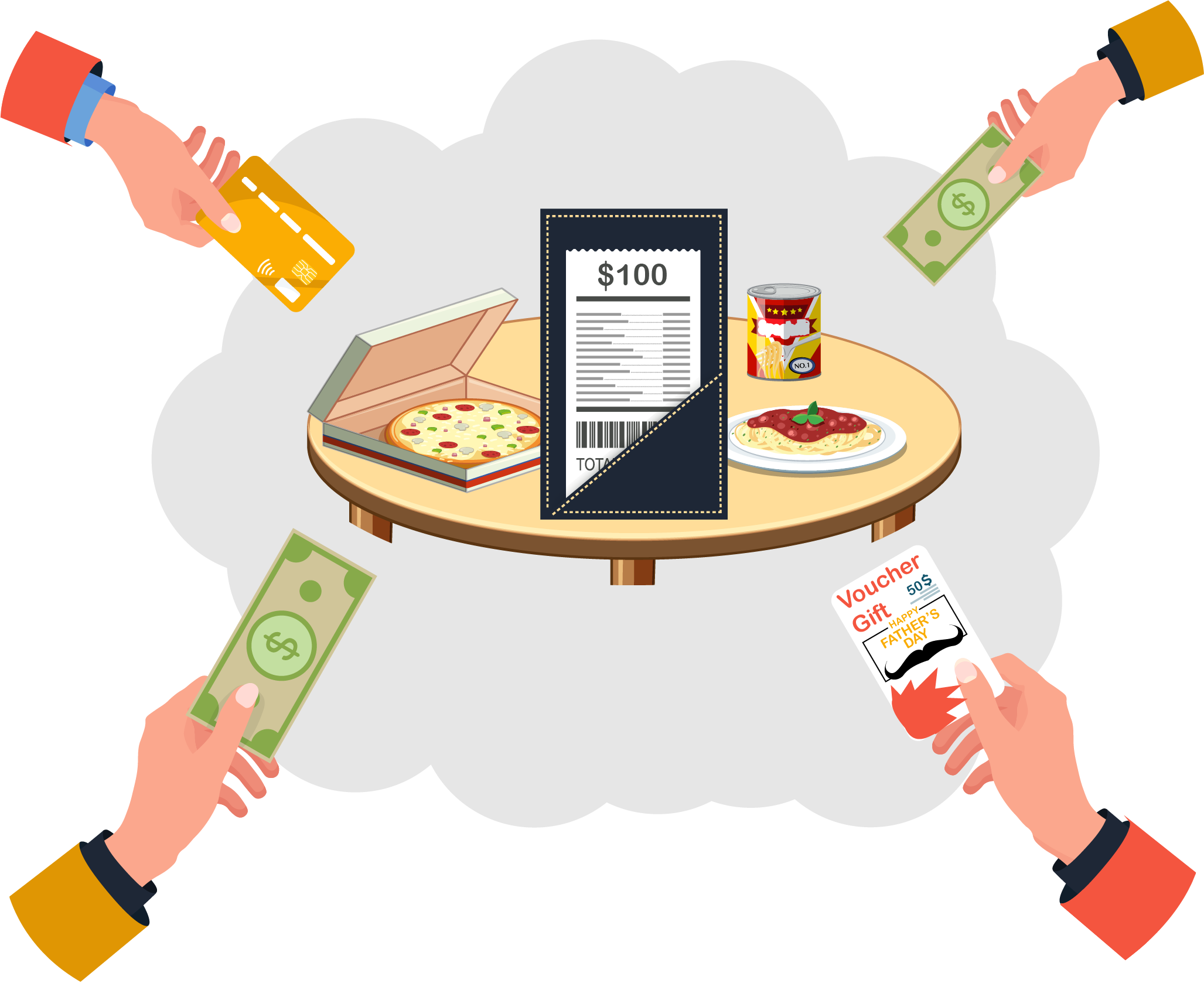 The Foodship POS system provides a top-notch bill-splitting feature for restaurants. This enables restaurants to present multiple options for effortlessly dividing meal expenses among friends, facilitating a time-saving settlement procedure for the restaurant or coffee shop, and ensuring a seamless checkout experience for customers.
The bill-splitting feature can be achieved in three different ways: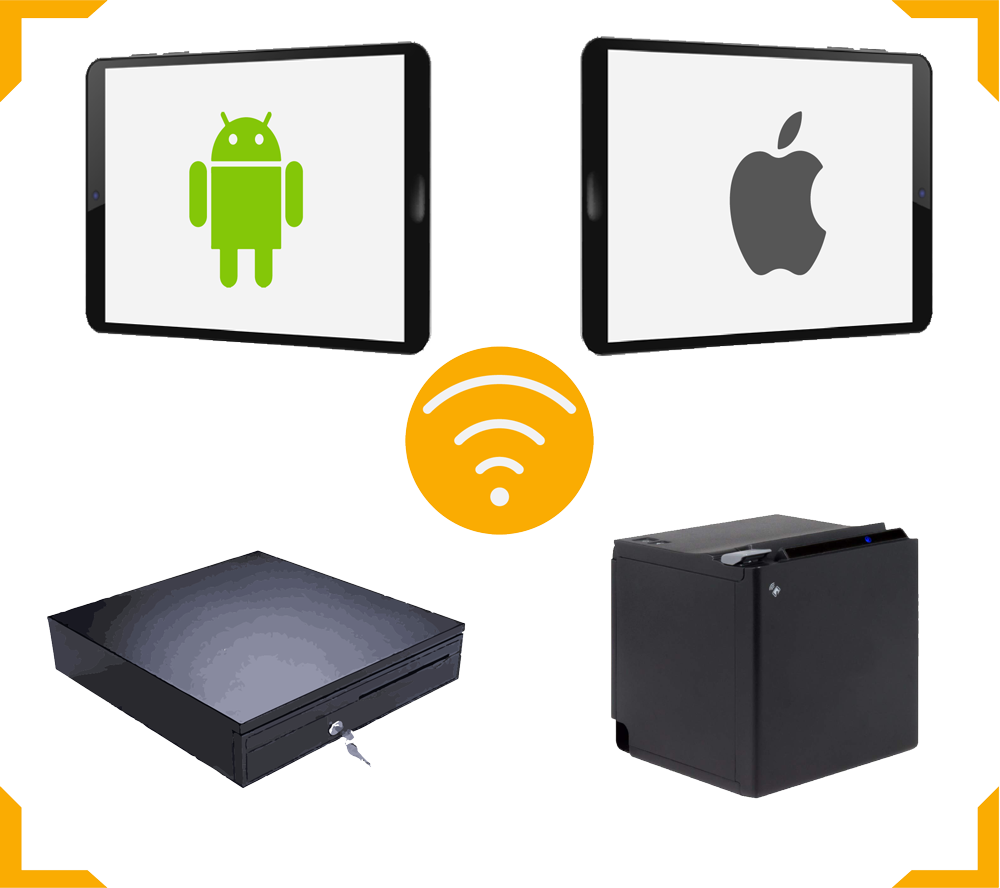 Run POS on multiple screens
Restaurants can use multiple screens to run their restaurant POS system. This top-rated feature allows restaurant staff to manage multiple orders simultaneously on different devices like Apple iPads, Android tablets, or mobile phones. This benefits restaurants in achieving more operational efficiency and staying organized.
The importance of the multiple-screen feature is for restaurants that offer dine-in and delivery/takeout services. Different orders can be received and processed on different screens, with the assurance that they are processed quickly and accurately.