Dine Smart, Dine Swift
Contactless Ordering is unleashed in New Zealand.
Foodship's contactless self-ordering system offers a variety of payment options to choose from.
Restaurant owners can enable/disable the cash option depending on business needs.

Customers can continue ordering food and subsequently pay their bills with cash at the end.
After placing their order through the contactless self ordering system, customers have the option to pay their bill via online payment like credit card, or debit card.

The restaurant has the option of prompting customers to choose between pre-paid or post-paid payment options.
Using a pin-based system, the restaurant staff provides each customer with a 4-digit pin generated from the POS system.

The pin is generated through a POS printer for each table and will be printed on the docket.

This eliminates the need for customers to pay after every order, as all orders are accumulated on the customer's table in the POS system, and payment can be made at the end of their visit.

This pin system is optional; if a restaurant wants customers to place orders without using the pin, they can do so. However, this pin provides an additional layer of security.

(Important notice: This feature is exclusively available with the Foodship POS system)
Contactless Self Ordering System is available in three different modes.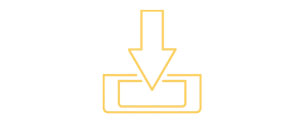 Foodship includes an Order Receiving mobile App (ORA). The restaurant can get orders in the ORA app, and if needed, ORA orders can be integrated with the restaurant printer.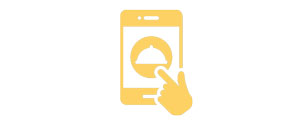 Online Food Ordering System
With the restaurant's online ordering system, all orders are received in Order Receiving App (ORA). This integration allows the restaurant to manage online and in-person orders in one place.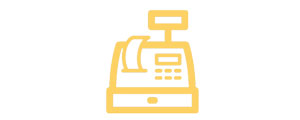 The restaurant POS system receives all dine-in and QR code orders, and processes them. POS system can be integrated with the restaurant printer for smooth operations.